Who we are
Asahi Holdings Southeast Asia (AHSEA) is a subsidiary of Asahi Group Holdings Japan with a presence that spans across the region. So far, we have made movements in Singapore, Philippines, Vietnam and Thailand, just to name a few; but this is just the beginning. We aim to grow our regional presence and export market further.
Beyond that, we are a leading regional beverage provider that aims to bring more fun to people's lives through innovative products and meaningful brands that add value. As the needs of our customers evolve, we evolve alongside them. We push the boundaries of possibility without compromising sustainability in the process. Take a look at our story.
Learn More
About Asahi Group Holdings
Creating new ways of enriching lives
Diverse All-Rounder
Our range of products includes coffee, various types
of milk, chocolate malt drinks, soft drinks and sweetened & evaporated creamers – something for everyone.
Market Leader
Through various owned and franchised brands that have strong reputations and years of experience, we have gained a significant share in the beverage and dairy markets.
Health Innovator
We always strive to provide healthier choices and added benefits with our products to promote a balanced and healthy lifestyle.
Sustainability Advocate
We have measures in place to protect the environment, promote health, ensure ethical treatment of our people and support surrounding communities to create a sustainable society.
Reshaping a
better tomorrow
We believe it is our responsibility to create a better society for our future generations to inherit. Rising to the challenge, we look to treat the environment with care, promote a healthier lifestyle, uplift surrounding communities and practise a culture of respect in our work and through our work. Ultimately, we take on a holistic approach for sustainability.
Our Commitments
Updates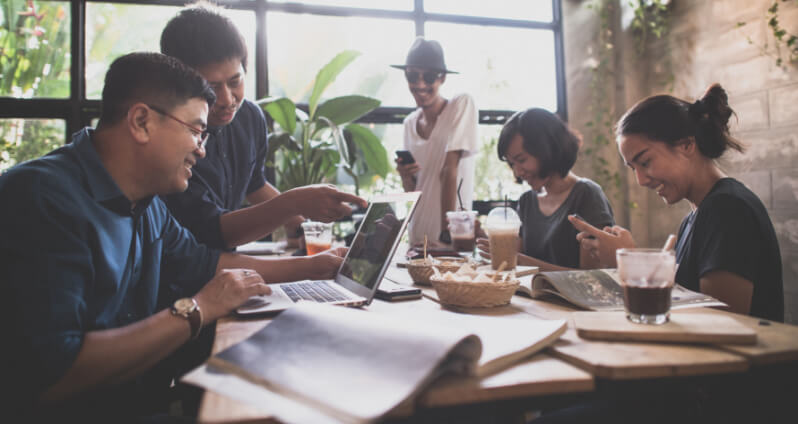 Our Culture
"At AHSEA, we believe in Empowerment of our People, with Diversity and Inclusion as the backbone of our team.

Empowering our people gives them the confidence to succeed in their work and the freedom to boldly make decisions that keep our stakeholders' best interest at heart."

Erwin Selvarajah, Group CEO
Find Out More