Vision
Be a value creator in Southeast Asia, growing with high value-adding brands
Mission
Deliver on our great taste promise and bring more fun to life
Our Story
Forging new heights of success Asahi's maiden foray into Southeast Asia started back in 2011 with the acquisition of a well-established soft drink company, followed by expansion into the dairy market in 2014. In 2019, Asahi Holdings Southeast Asia (AHSEA) was established to further develop and grow the region by delivering high quality, great tasting products to the rapidly growing SEA population. Today, with over 2000 employees, state-of-the art R&D and production facilities, we produce a diverse range of beverages & products for 7 countries and export to more than 12 other regional and international markets.
Merging efficiency with sustainability We are dedicated to offer healthy yet tasty products through meaningful brands to add greater value to the lives of our customers. We are always in the ongoing process of increasing our line-up to better serve you. This goal goes hand-in-hand with that of sustainability. We have measures in place to treat the environment with care, promote health and contribute towards a more sustainable community and society, while still delivering nothing short of quality.
What we do
Creating great-tasting products to uplift the every day AHSEA adds fun to people's lives through the medium of drinks and food enhancers. Our beverage catalogue includes ready-to-drink & instant coffee, dairy milk & plant-based beverages, cultured milk products, chocolate malt products and soft drinks. Our various brands of sweetened condensed and evaporated creamer/milk help enhance the taste of food and drinks and are enjoyed by millions around the region.
Our Products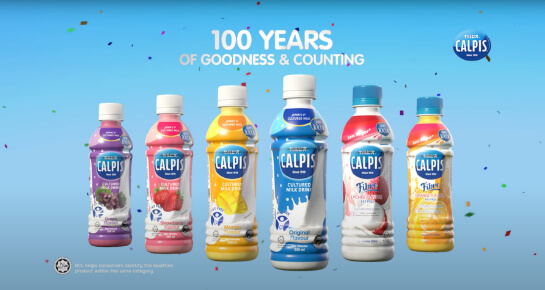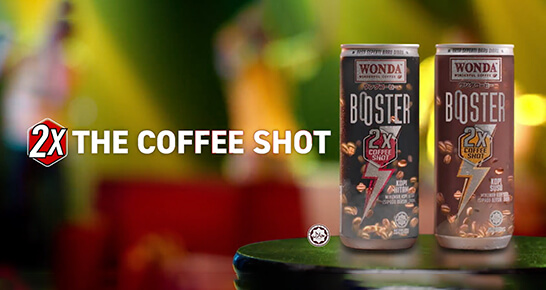 Causing a ripple in the beverage landscape Our owned brands such as Wonda, Calpis, Goodday and Dairy Champ hold their own. Wonda, already a well-established coffee brand in one SEA country, intends to continue its success in other markets around the region. Similarly, Goodday is venturing into the cultured milk category to tap into its rapidly growing relevance. And of course, Dairy Champ's position as one of the leading sweetened condensed creamer/milk brands in SEA continues to serve as a strength.
Innovating healthier options to increase choice To meet the rise in consumer demand for a healthier lifestyle, we step up. We provide greater choices with our zero to low sugar products and drinks that come with added nutritional benefits. Our team of experts is always working to develop new innovations to add to our healthy repertoire in our state-of-the-art bespoke R&D hub. Ultimately, we want to be part of our customers' journey to a healthier lifestyle.
Our Plants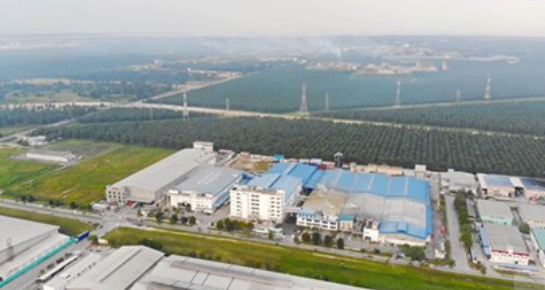 Producing and manufacturing with excellence Today, we have 4 production plants across the region. We use the latest manufacturing technologies to adhere to the highest standards of product quality, food safety and production excellence. We only want to serve you the very best. Some of our recognitions include:
Halal Certification
Veterinary Health Mark (VHM) Certification
ISO 9001:2015 Quality Management System
ISO 45001:2018 Occupational Health and Safety Management System
MS 1480:2007 Food Safety According to Hazard Analysis and Critical Control Point (HACCP) System
FSSC 22000
Maintaining sustainability along the way AHSEA incorporates sustainability in a three-fold manner: energy conservation, water conservation and waste management. To conserve energy, we have installed solar panels that not only save energy costs by 20%, but act as an insulant to cool the entire building down. Meanwhile, our Co-Generation (COGEN) system converts natural gas into electricity and thermal energy to use in manufacturing, reducing CO2 emissions by 20%! For water conservation, we look to backwash recovery and leakage elimination to reuse our resources wisely. To manage waste, we segregate our recyclables and practise the three Rs diligently.
Maintaining
the highest standards
To ensure our customers receive only the very best, we have quality control measures in place from start to finish. This is our promise to you: to always keep your interest at the forefront of our work. Take a look at our efforts to guarantee this.
Dedicated To
Innovation
Situated in Malaysia, our regional
research & development lab
drives novel solutions and
greater customisation.
Certifications
To showcase our high standards,
we've been rewarded with quality
accreditations that speak for
themselves.
Halal Commitment
As a leading beverage provider in
Southeast Asia, we are fully
compliant with Halal standards and
will continue to be.
Our Assurance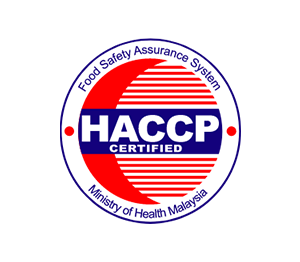 The leadership forging our success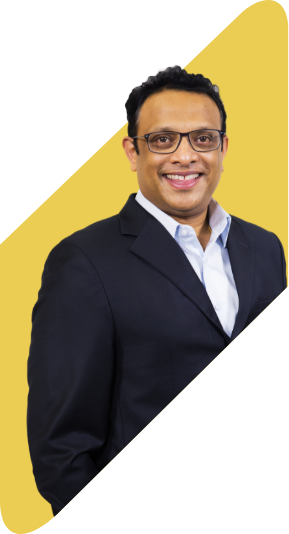 Hear it from Our Group CEO
"Agility, Innovation and Value Creation are key to achieving our business goals".